About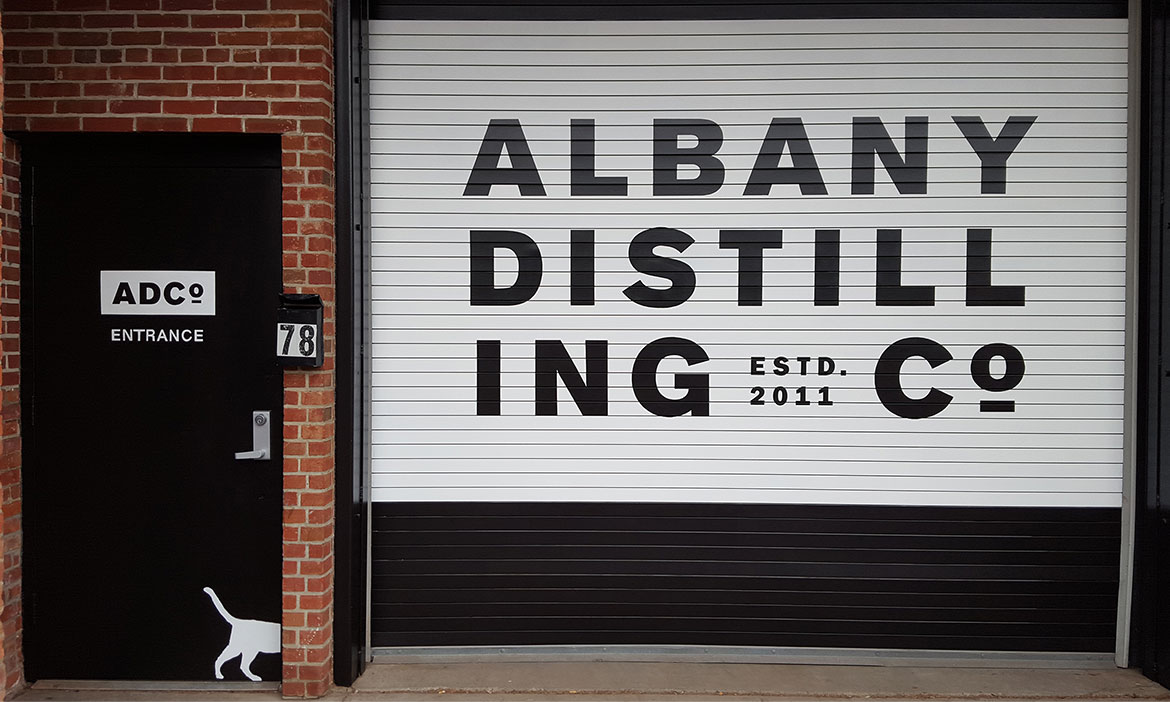 OVERVIEW
The Albany Distilling Company was founded in early 2011 and commenced operations in July of the following year. Our first product was whiskey. We started with a bourbon mash, releasing it first as a new make and eventually as a three-month-old bourbon. Our next product was an unaged rum inspired by our proximity to Albany's original 18th century distillery and followed a recipe from that era. Over the next several years, we expanded our offerings to include more whiskeys and a range of spirits including products created in collaboration with other small local businesses such as Nine Pin Ciderworks and Death Wish Coffee. Our small but extremely talented staff is committed to making high-quality spirits one small batch at a time.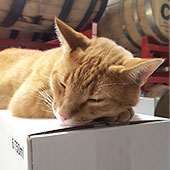 Cooper

Chief of Security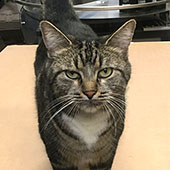 Monty

Spiritual Leader
Our Staff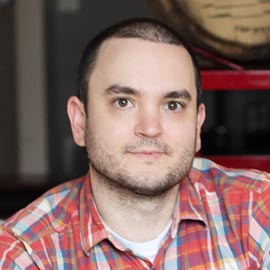 John Curtin

Co-owner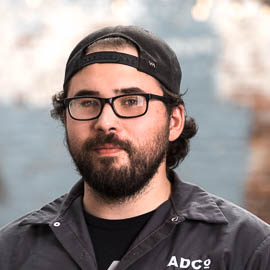 Lucien Schallehn
Head Distiller &
Production Manager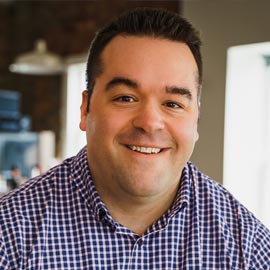 Brian Grimsley

Director of Sales
Jamey Curtin

Wholesale Manager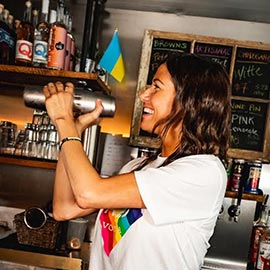 Natalie Robilotto

Bar Manager
AWARDS
LOCATIONS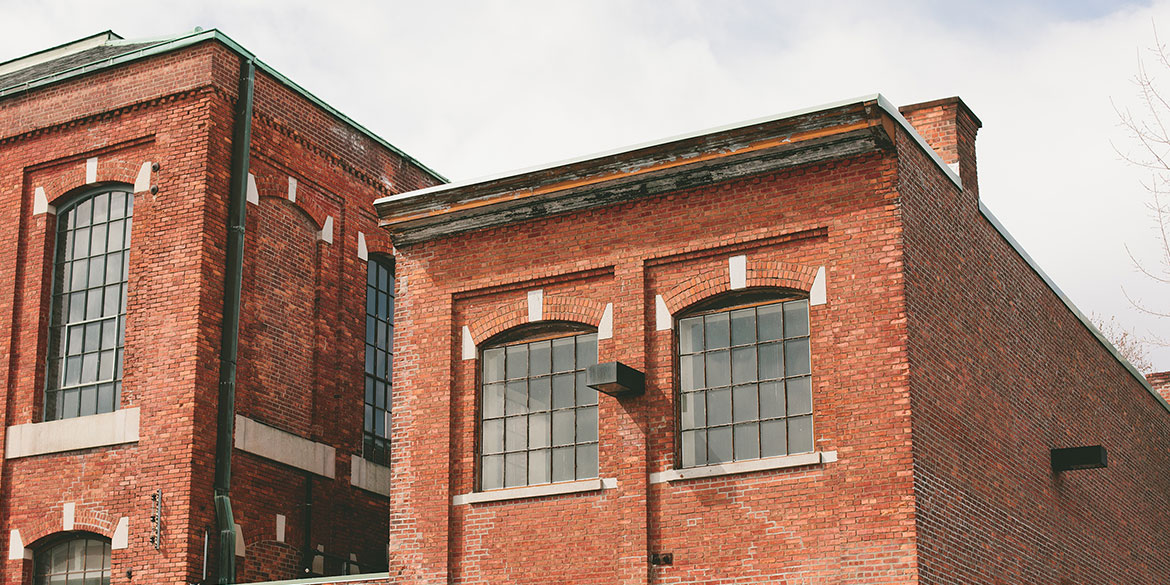 Exterior of our Montgomery Street distillery.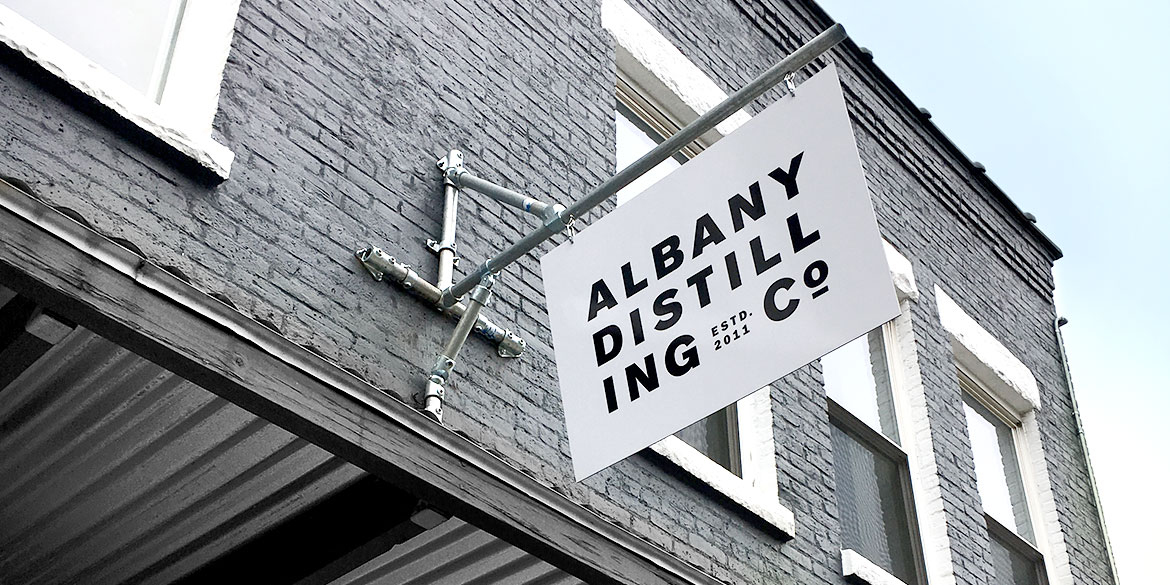 Our Livingston Ave Bar & Bottle Shop.
Albany Distilling has two locations:
the Distillery and the Bar & Bottle Shop.
Distillery
718 3rd Street
Albany, NY 12206
Closed to the public except by appointment
The distillery itself is located in what was once a 19th-century coal yard which served the neighboring pump station. Tucked away past the loading dock, the facility has a small but versatile 600-liter Kothe pot/column still and a modest bottling line. Production generally runs six days a week, and tours of the facility and process can be booked online.
Tours include a full, in-depth explanation of the production process as well as free samplings of our New York State products. They are generally held on Saturdays and run for about an hour or so; please look at the online calendar for the most up-to-date schedule of tours and other events.
ADCo Bar & Bottle Shop
75 Livingston Avenue
Albany, NY 12207
518-949-2472


Tuesday, Wednesday & Thursday 4pm-10pm
Friday 4pm-Midnight
Saturday 2pm-Midnight
Sunday- Monday Closed
Opened in the spring of 2018, this expansion allows customers to have a much more in-depth and relaxing experience with a full bar, outdoor seating, and a small shop featuring ADCo products and other regional fare. True to Albany fashion, the building has a long and varied history which begins in 1844; in its nearly two centuries of use, it has served as a residence, horse stable, and Nabisco factory.
Sign up for a Distillery Tour
Most Saturdays we host tours (generally taking about 45 minutes) at our distillery location at 718 3rd Street. If you are interested in visiting our distillery, as well as sampling our products, please take a look at our online tour calendar to see the most up-to-date schedule.