ADCo Bar & Bottle Shop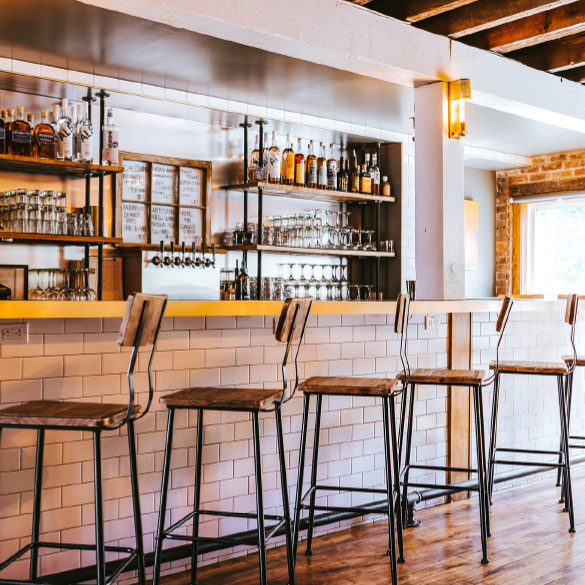 About
Situated in the revamped shell of an 19th century Nabisco factory, the ADCo Bar & Bottle Shop is the best place in Albany to enjoy a bit of the old drink. In addition to our full line of spirits, the ADCo bar menu offers a curated list of New York State beer, wine, & cider, as well as a modest but tasty appetizer menu.
Stay Connected
Check us on social media for the latest events.
Location
75 Livingston Avenue
Albany, NY 12207
Map It
Bar Hours

Tues, Weds & Thurs 4pm-10pm
Fri 4pm-12am
Sat 2pm-12am
Sun-Mon Closed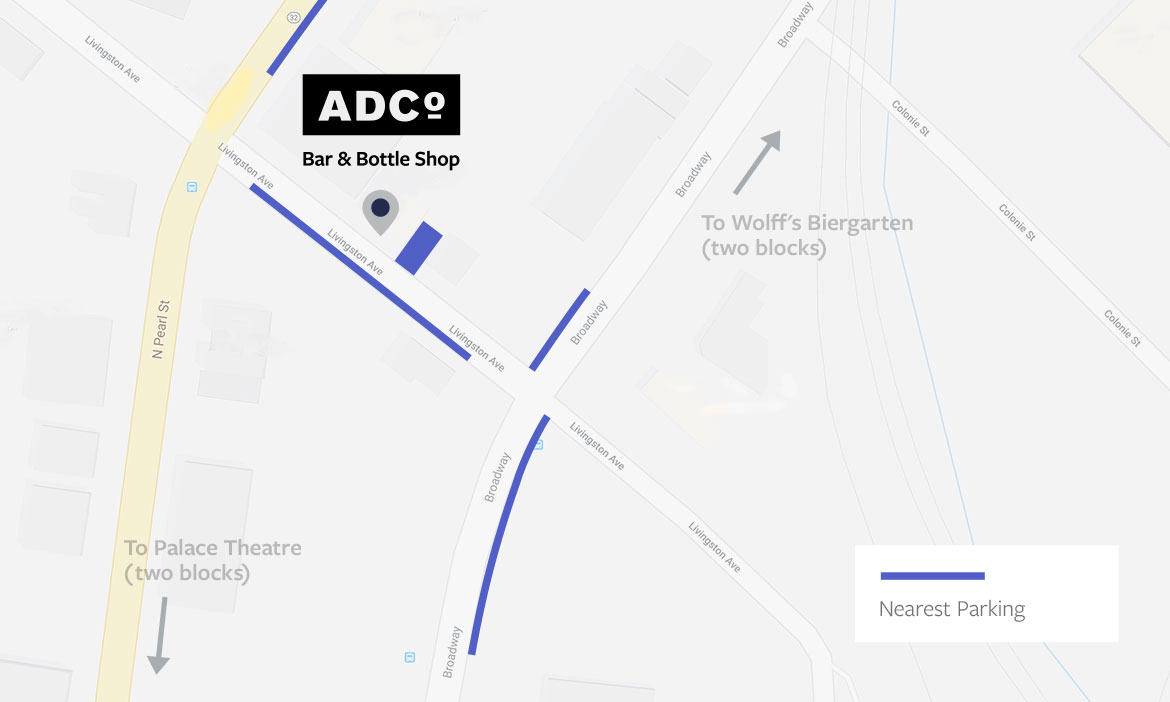 Parking Suggestions
Street parking is permitted along Livingston across from our building. Additional parking can be found on N. Pearl, Livingston a couple blocks east and west of N. Pearl and the little stretch of Broadway just before the railroad bridge.